HALF OFF STUDIO & PAINT TIME FROM 12-4 PM EVERY MONDAY!
Kick off your week with a fun, creative and relaxing few hours in our studio! Happy Mondays offers half off our regularly priced Studio Paint Fee. That's only $6 for studio time, materials and tools, final glazing, firing and fine finishing! Be sure not to miss this great discount time!
Please arrive within this time frame to have your happy discount applied.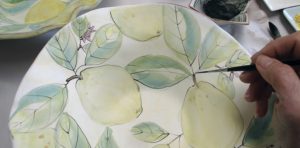 TERMS/CONDITIONS These promotions do not include cost of ceramics. Cost of ceramics is additional (not included in these promotions). Cannot be combined with other offers, party packages, etc.